How to Promote Your Products?
As we all know, the hot products play an important part in the development of a store. So here is the question, how do we choose the potential product and promote it to be hot product.
How to choose products scientifically
1.Aliexpress Bestselling
On the homepage of Aliexpress, there is a convenient entry of Bestselling, and the entry for Weekly Selling and Hot Products contain the hot products of Alieexpress which gain a high degree of acceptance among major countries. Therefore, we can refer some of them and choose some that we have to promote them to be the best sales.
2.Today's Deals
Today's Deals is one of the platforms that we are familiar with. In every issue, some professional workers will show some products with good quality after repeating siftings and checking. Because they learn well about the market trend of Aliexpress and the needs of customers, it can be an important factor for us to refer when choosing products. Meanwhile, the Today's Deals has many activities and the signing condition is lower which can be an important channel for us to promote the products.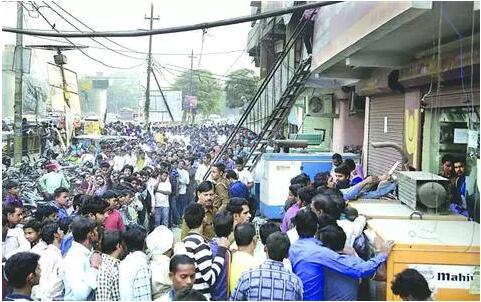 3.category
The category is also an important channel for us to choose products. With analysis and summary for a long term, we can find that when you click the third category, the order of the products and the search of key words are almost same. So when the flux of category becomes larger and the conversion rate goes higher, we can promote our third category products more targeted.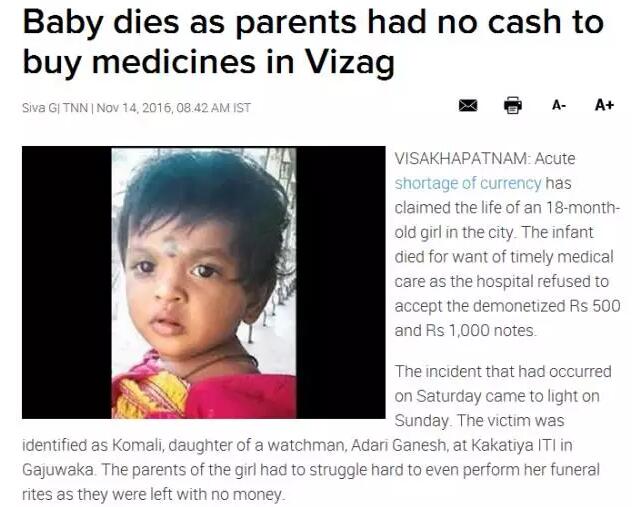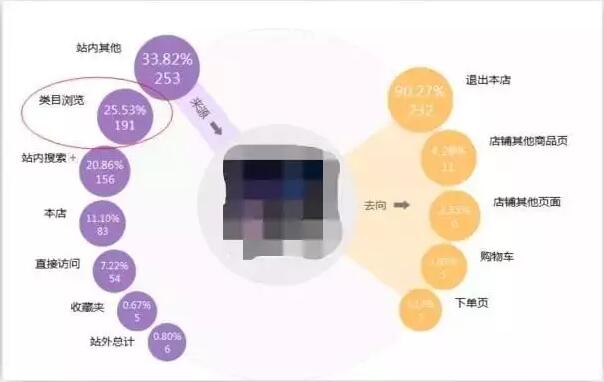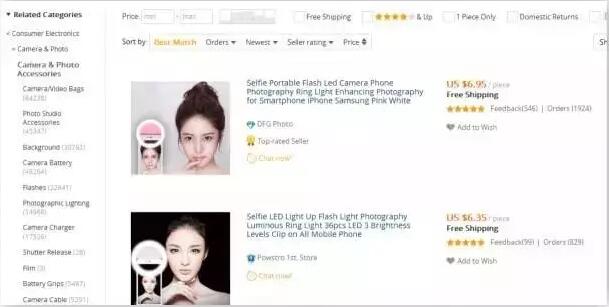 4.Through train
There are two kinds of "through train". One is fast promote plan that is to test the style of product. Another is key promote plan that is to create the hot product.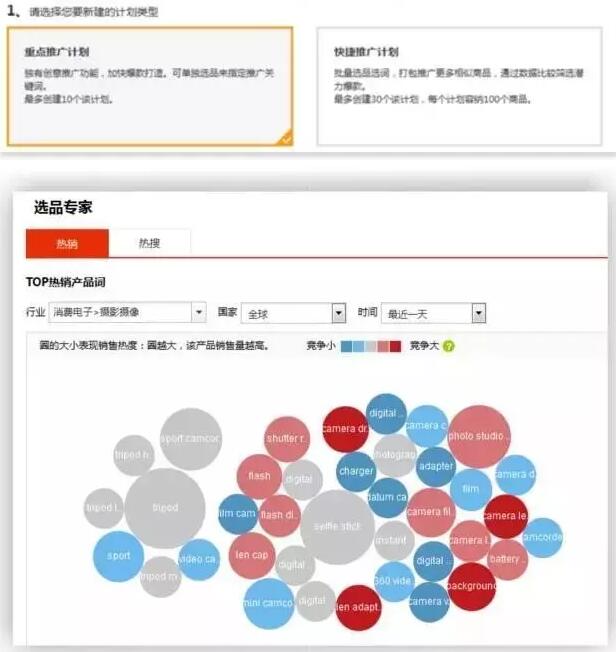 5.Choosing products by analyzing the data
By analyzing the backstage data, we can clearly know the click rate and conversion of every key word, the high rate of conversion of key word and the competitive index are the important reference of our choice. We can download the important data of the recent 30 days and sift some good words of high rate search and conversion to be the important basis of our choice. Key words can be divided into three kinds: top search key words, spiking words and less popular words. Top search words are the word that buyers search most and stand for the needs of buyers, which are the important foundation of our choice. Spiking words are the instant increase of search range, which stands for the market trend but we should take the festival and seasonal factors into consideration, therefore, we need to sift reasonably. Less popular words stand for some industries that people can pay attention to.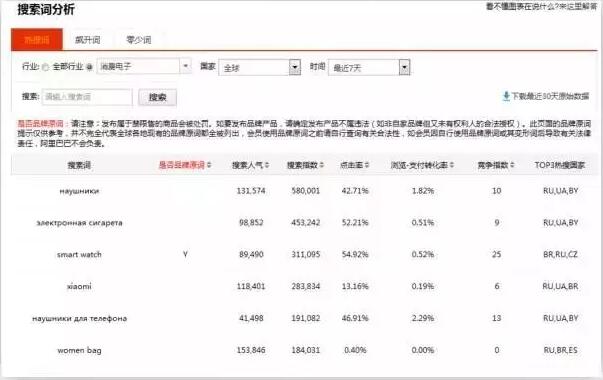 Comprehensive optimization
1.Title
We all know title is so important and it is an important factor to exposure and sorting of products. Besides, the key words of title and the show of highlight is also an important factor for customers to click. Therefore, title is the most important one in our optimization of our hot products. You should focus on key words of the analysis of product and the good title of your competitors. Meanwhile, you should optimize your mini title of hot product.
2.Optimize price
Price has a direct impact on conversion rate. The price of hot products should be based on market competition and lower the profits properly. With a best-performance price, it will be helpful to attract buyers and improve the conversion and the searching priority vector and exposure will increase.
3.sku optimization
For products with various colors, specifications and sizes, we should try to make sure the correction and completion of each property. You can make sure some allocation of each property to offer more choices to customers and improve the orders and reduce the risk of the stock of each property.

4.Optimization of main picture.
Visual marketing is the key part of an online shop, the main picture should be suitable for foreign style and attract buyers' interest and emphasize product's information. You can use pictures with white button because it meets the requirements of the platform and easily to pass. And you can add your logo in the top left hand corner to improve the quality of your products.
5.Optimize property
You must fill in the weight of products completely and correctly. A custom property can bring more extra search exposure: you can add required property or hot searching words to improve the exposure of product.
6.Optimize the page for details
A.Information model
Try to use custom model because it can beautify the page and emphasize the highlight, promoting the shopping experience and orders. Besides, you can put the marketing model at the end of page for detail.
B.Description and pictures of products
Foreigners prefer to read words than pictures, so the specific descriptions of products should add more height so as to enhance customer experience.
C.Optimize the function of products and Q&A
Use words and pictures to answer some normal questions from customers before descriptions of details, which can enhance customer experience and reduce dispute.
D.Add information of good comments
There are some orders with high quality and customers pay more attention to the comments on quality. So you can add some good comments on products in the descriptions to build up customers' trust to your products and increase the conversion.
E.Add the strengths of company and supply
You can add some pictures of your company and factory at the end of page for details, which not only can prove our supply but also can enhance our products' quality in customer's mind.
Hot products is an important part of a store's sales and other index. Therefore, we should focus on the search order, regular optimization and try to find out more new potential products so that we can create more hot products.